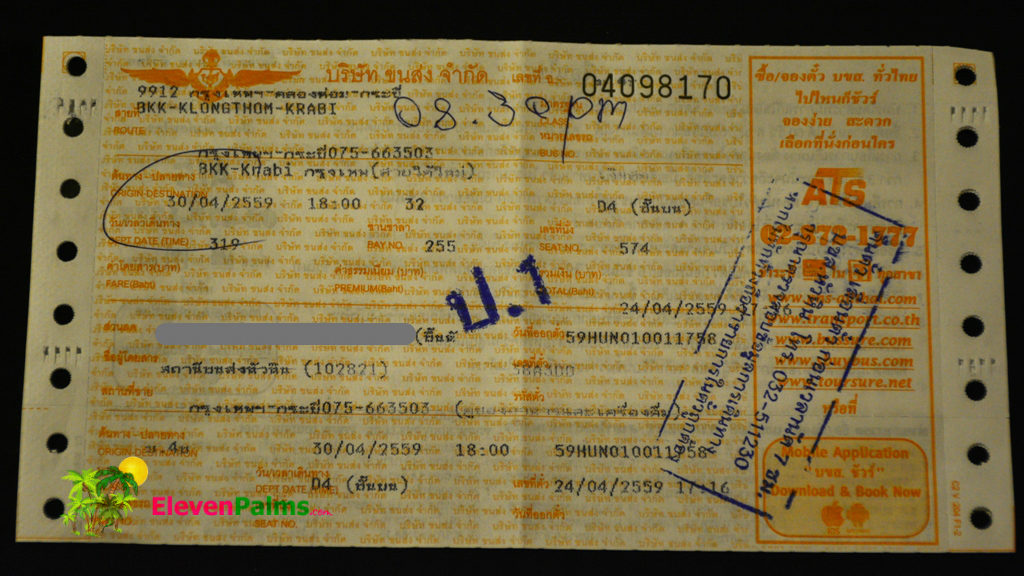 How to get from Hua Hin to Krabi (The Cheapest Way)
How to get from Hua Hin to Krabi (The Cheapest Way)
Hua Hin is a popular tourist resort, it's just a 2-hour drive from Bangkok, many travelers arrive to Hua Hin as their first stop on their travel and then go south for the islands Koh Phi Phi, Phuket or Samui. In this post I will describe all of the options and will also highlight the cheapest way to travel from Hua Hin to Krabi which is the gateway to Phi Phi islands.
1) If you go in the main bus station in Hua Hin and ask for a bus to Krabi, they will offer you the VIP bus that departs from Hua Hin at 10 p.m. and the ticket costs 862 Baht. This seems to be the most popular way to travel with the most travelers but it's not the cheapest one.
2) Many prefer to go back to Bangkok (it's just a 2-hour drive by minibus) and take a flight to Krabi or a direct one to Phuket or Samui islands. The low-cost carriers are reasonably cheap and you can find 30$ – 40$ one way tickets that make the whole trip (including a minibus from Hua Hin to Bangkok) just a bit more expensive than taking the VIP bus from Hua Hin station. Some of the airlines that offer direct flights from Bangkok to the islands are: Thai Lion, AirAsia, Bangkok Airways and Thai Airways.
3) There is also an option to go there by train, but there is no direct train to Krabi, so you'll need to go from Hua Hin to Surat Thani and from there you'll have to arrange a transfer to Krabi, which I don't recommend because you will probably have to pay more money than by taking the direct VIP bus, as the transfer from Surat Thani to Krabi may cost you more than the train fare.
4) The cheapest way is to go by bus but not the VIP one. When you get to the bus station, they will offer you only the VIP bus, but you need to ask them for a regular bus (its also called express bus), that departs from Hua Hin at 8:30pm and arrives in Krabi at 7:00 in the morning, the cost of the ticket is 574 Baht which is significantly cheaper than the VIP bus. And because it's possible the salesman at the ticket office will not speak English, write down the date of your travel on paper, along with the time of departure and the price of ticket and show it to him, that way you'll make it clear that you want to travel with the non-VIP bus.
Hua Hin Bus Station Map: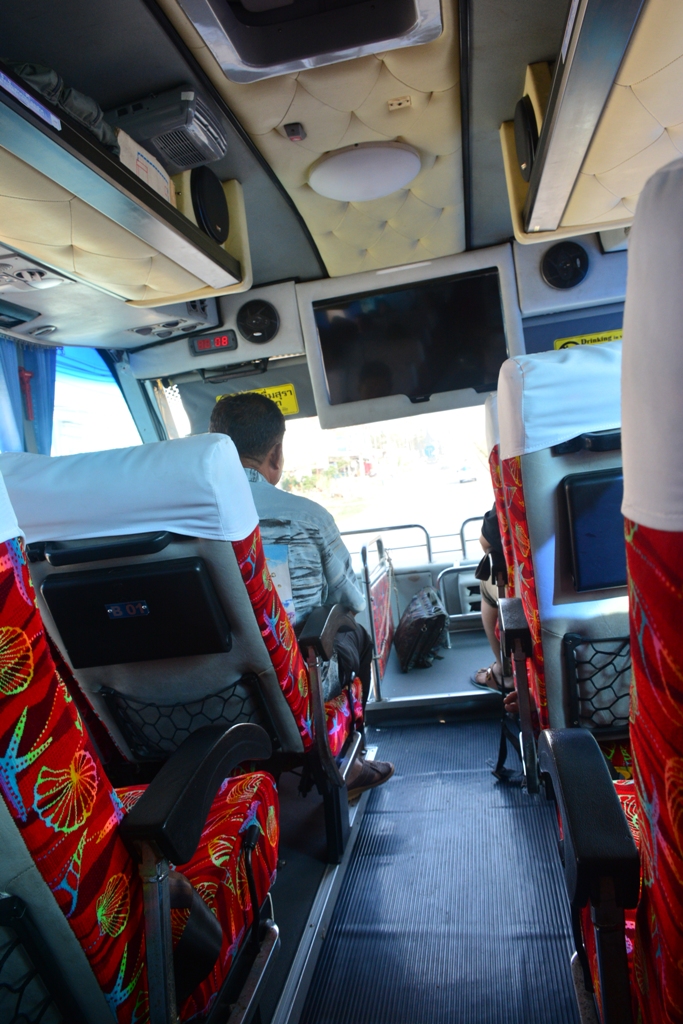 (Visited 4,416 times, 1 visits today)