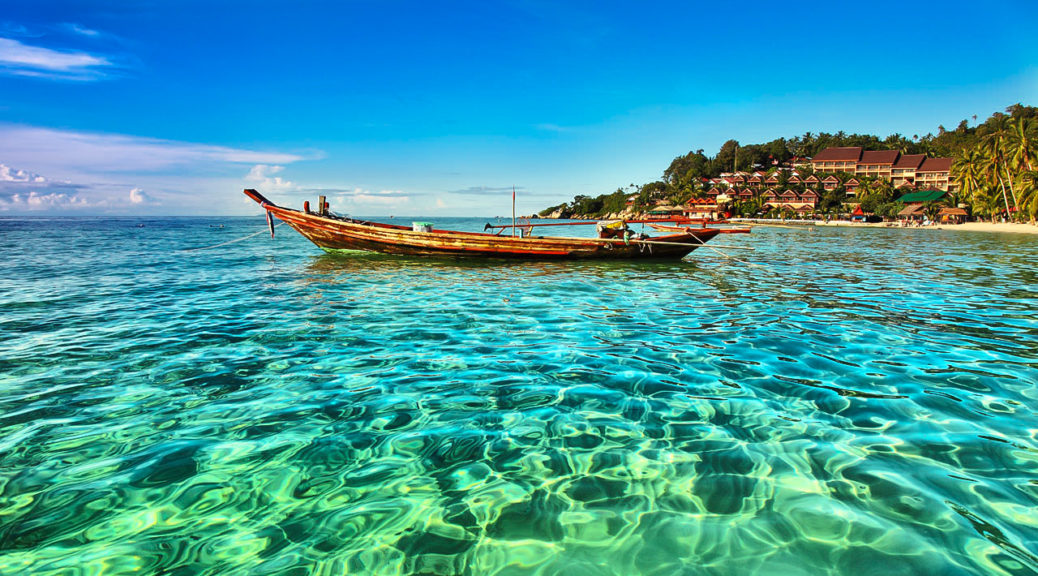 Forget the Full Moon: What to do on Koh Phangan
Forget the Full Moon: What to do on Koh Phangan
Most travellers go to Koh Phangan for the Full Moon Party, myself included. But on my second visit I discovered there's much more to this jungle-clad island than boozing on the beach.
While it's easy just to hangout in Haad Rin, getting pissed on buckets of cheap alcohol and sleeping off horrendous hangovers, those who explore a little further are greatly rewarded.
In my opinion, Koh Phangan offers the most out of the three Kohs just off the east coast. Koh Tao may win for diving and Koh Samui for tourist sights, but if you're looking for the most activities and a taste of true Thai culture, you can't beat Koh Phangan.
Once you've recovered from the Full Moon, why not try one of these:

Hire motorbikes
At about 77 square miles, Koh Phangan is the second biggest of the three Kohs. While you can easily catch taxis to visit other parts of the island, the best and cheapest way to explore is on your own motorbike. We hired a (admittedly rather knackered) bike for only 200 baht per day from our hostel.
Unlike Samui, where the roads are busy and hectic, the roads on Phangan are quite empty the further you get away from Haad Rin. Bikes are common, perhaps more so than cars, so drivers seem to look out for them. We drove on Samui and Phangan; without a doubt Phangan was the most fun.
Sleep in the jungle
It wasn't always fun though. One night we decided to check out Haad Rin for dinner. The windy, hilly roads and extra traffic, made for a pretty hair-raising, 40 minute drive. When we got to Haad Rin, we couldn't wait to leave. Full of rowdy, drunk westerners, the town feels as if it were hastily thrown together to give backpackers a place to get wasted. Don't go here if you're looking for any real Thai culture. We ate our worst meal in Thailand here while wishing we'd never left our laidback jungle retreat.
We stayed at Hard Road Jungle (not to be mistaken for Hard Road Cafe), a small hostel tucked away in the jungle. A wonderfully relaxed atmosphere and the two friendly French owners immediately made us feel at home. With a capacity of only about 20 (although there were no more than ten guests while we were there) it's a guest hostel to meet fellow travellers. There was always someone to chat to in the outdoors chill-out area, complete with beers to buy and cushions on the floor. Although, if you're looking for a non-stop party, this isn't the place.
Eat at Thong Sala Night Market
I've recently discovered I love eating at night markets. Full of different smells, sounds and sights, dinner at a night market is only partly about the food. It's a delicious way to experience the real culture of the country you're visiting. You get to eat like the locals do, plus the food is tasty and cheap. What's not to like?
Of all the food markets I've been to, so far Thong Sala Night Market is my favourite. We ate here most nights, filling our bellies after a long day in the sun with freshly grilled seafood and meat and plates of stir-fried vegetables.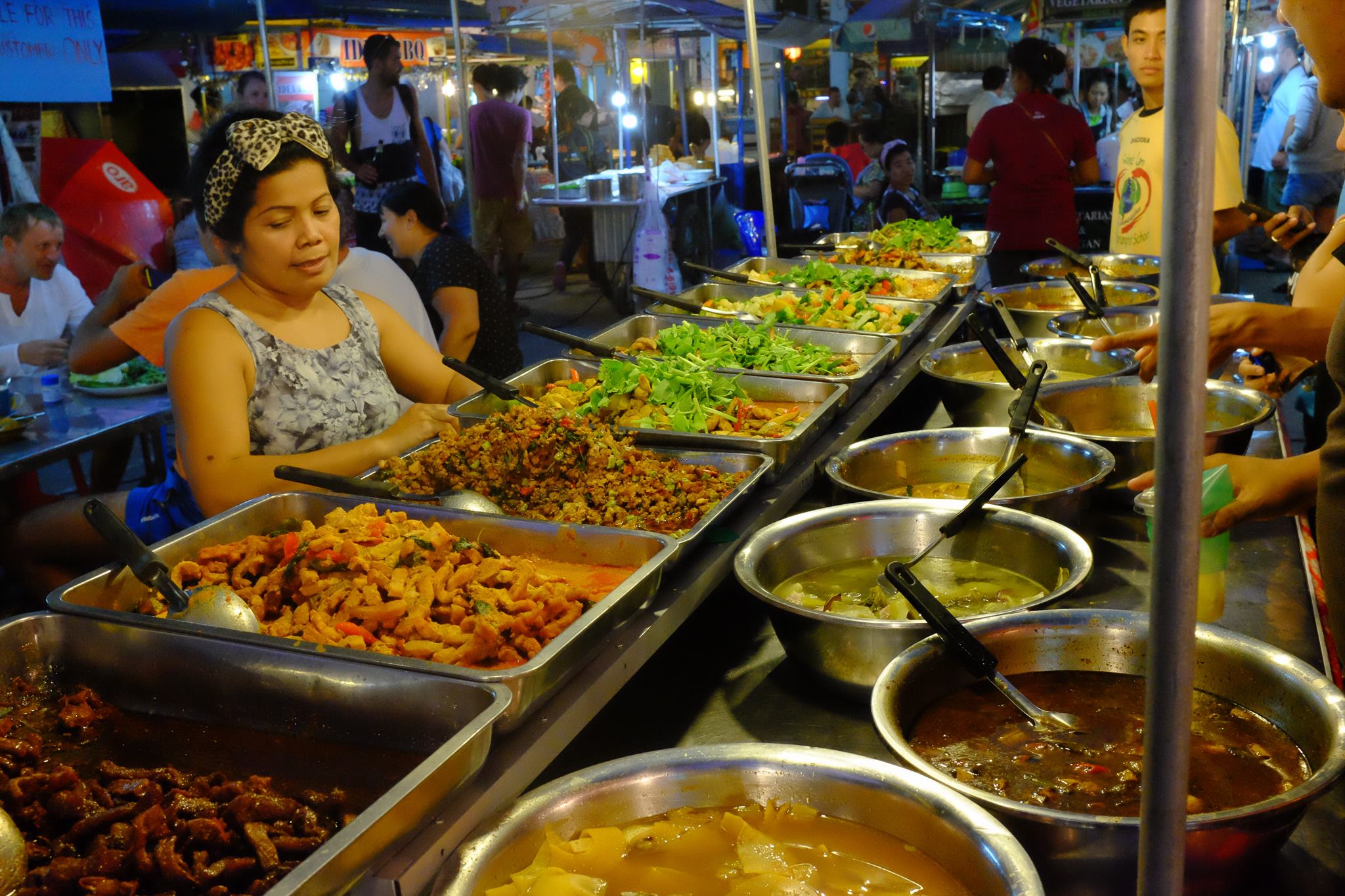 Check out the view from the top
The lookout point Khao Ra sits at 630m above sea level. It's not the easiest of climbs but the view is more than worth the aching thighs.
No matter how often we aim to get up and going before the heat of the day, somehow we always find ourselves out in the midday sun. Khao Ra was no exception. We found ourselves at the foot of the trail at about 12.30pm where we met a German couple. They were on their way down and looked at us in disbelief that we were starting the climb so late in the day.
After an hour and a half climb through shady jungle (including a ten-minute break during which we discussed the chances of passing out from heat exhaustion) we came out into the open and face to face with the view above. Stunning.
Hang out on Bottle Beach
On Phangan, there's no shortage of beautiful beaches to unwind on but, in my opinion, you can't beat TK Beach. As far from Haad Rin as you can get, this white stretch of sand is never particularly busy and we never found it difficult to find a quiet spot to indulge in a little relaxation.
There's a great collection of chilled-out bars lining the beach where you can sip cheap but tasty cocktails and watch the sun set.
Have you ever been to Koh Phangan? Which is your favourite of the three islands?
(Visited 401 times, 1 visits today)